Title: The China Dogs
Author: Sam Master
Genre: Thriller
Publish Date: August 19, 2014
Publisher: Witness Impulse an imprint of HarperCollins
Man's best friend is about to become America's worst enemy... When a sudden rash of deadly canine attacks hits the greater Miami area, Lieutenant "Ghost" Walton, Special Ops, takes little notice. Blame it on the heat, a rare disease, or the fact that people just don't know how to take care of their pets. But when the body count rises, and the perimeter of blood and carnage spreads wider and wider, into the farthest reaches of Miami-Dade county, Ghost has no choice but to pay attention. Doggedly, he tries to uncover the link between these lethal incidents, but he doesn't count on falling for a sassy out-of-towner with a dark past, nor does he expect to stumble onto a plot that threatens national security.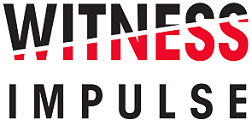 Where to Purchase
Chapter 1
Gobi Desert, Northeastern China The silver buses drive across the land of endless sand. Onboard are prisoners from China's notorious Death Row. Rapists, serial murderers, and child abusers. Twenty men about to be given an extraordinary chance to live. To wipe the slate clean. The long vehicles that carry them are equipped with lethal electrocution equipment, state-of-the-art technology designed to deliver on-the-spot executions. The inmates can choose to stay on board and be quickly put to death; their organs harvested there and then and sold to those needing donations. Or—when the doors swing open—they can run for their lives. Run into one of the largest deserts in the world and take their chances with what lies out there. Air brakes hiss, sand sprays, and the five buses come to a syn- chronized stop in the blistering heat. Three army copters hover in the sweltering air. Military bosses watch like circling vultures. On cue, automated locks clunk and the big doors of the ve- hicles slide open. Clouds of hot sand rise as the bare feet of desperate men jump and run from the vehicles. No one remains. Six miles away—six miles north, south, east, and west—the doors of four armored personnel carriers also open . General Fu Zhang peers down like God. Watches life and death play out. People reduced to black dots, scattered like dung beetles. He can't help but think it would be better for the men if they'd stayed on the buses. Their deaths would be less painful. The leader of China's armed forces follows each and every fa- tality on his video monitor. Nonchalantly, he waves a hand to the pilot to return to base. He is pleased. Seldom has he seen such efficient slaughter. Such economic carnage. Project Nian is nearing completion.
~~~~~~~~~~~~~~~~~~~~~~~~~~~~~~~~~~~~~~~~~~~~~~~~~~~~~~~~~~~~~~~~~~~~~~~~
I'd Like to Write but I Don't Have the Time . . .
If I had a cent for every time a friend or acquaintance said 'I'd love to write a book, I just don't have the time,' then I'd have made a fortune. The truth is, they do have the time. They just don't know it. Time is like spare air. It's everywhere. You have so much of it hanging around, you can never use it all. And you can easily grab the tiny bit needed to rattle out that book you feel is lying dormant inside you.
Here's what I mean.
An average book is a hundred thousand words. There are three hundred and sixty five days in a year. You need to write fewer than three hundred words a day to write a book in just one year. In case you're wondering what three hundred words looks like, up to the end of this sentence is a hundred and seventy nine, so you have to write less than twice this amount to make your daily target.
The next thing I hear is 'Yeah, but it will take me all day to write that amount.'
No it won't.
Here's an idea of how little three hundred words is. It's less than one page of your average typeset thriller. People speak at approximately three words a second, so if you dictated three hundred words, you'd be done in a mere one minute and forty seconds. Okay, if you want to pick holes in the theory, not many non-professional typists (or dictation software) can record your words at that speed but I think the point is well made.
But let's imagine that the idea has to be forced a little. Plotted. Planned. Developed. Maybe even researched and rewritten. Let's imagine it takes a whole hour a day to write the three hundred words. Is that really so hard?
Strangely enough, many people say 'Yes, it is. By the time I've finished work, had something to eat and out the kids to bed, I'm too tired to write for an hour.'
I get that.
It's understandable.
So set the clock and get up an hour earlier and write. Or write at lunchtime, with a sandwich by your side. Or do twenty minutes in the morning. Twenty minutes at lunch and twenty minutes at night.
And if you can't do any of that, then please, shut the **** up about wanting to write, because plainly you don't!
About the Author